Electro Pages
WARNING
Before configuare the following page, you must Publish the electro theme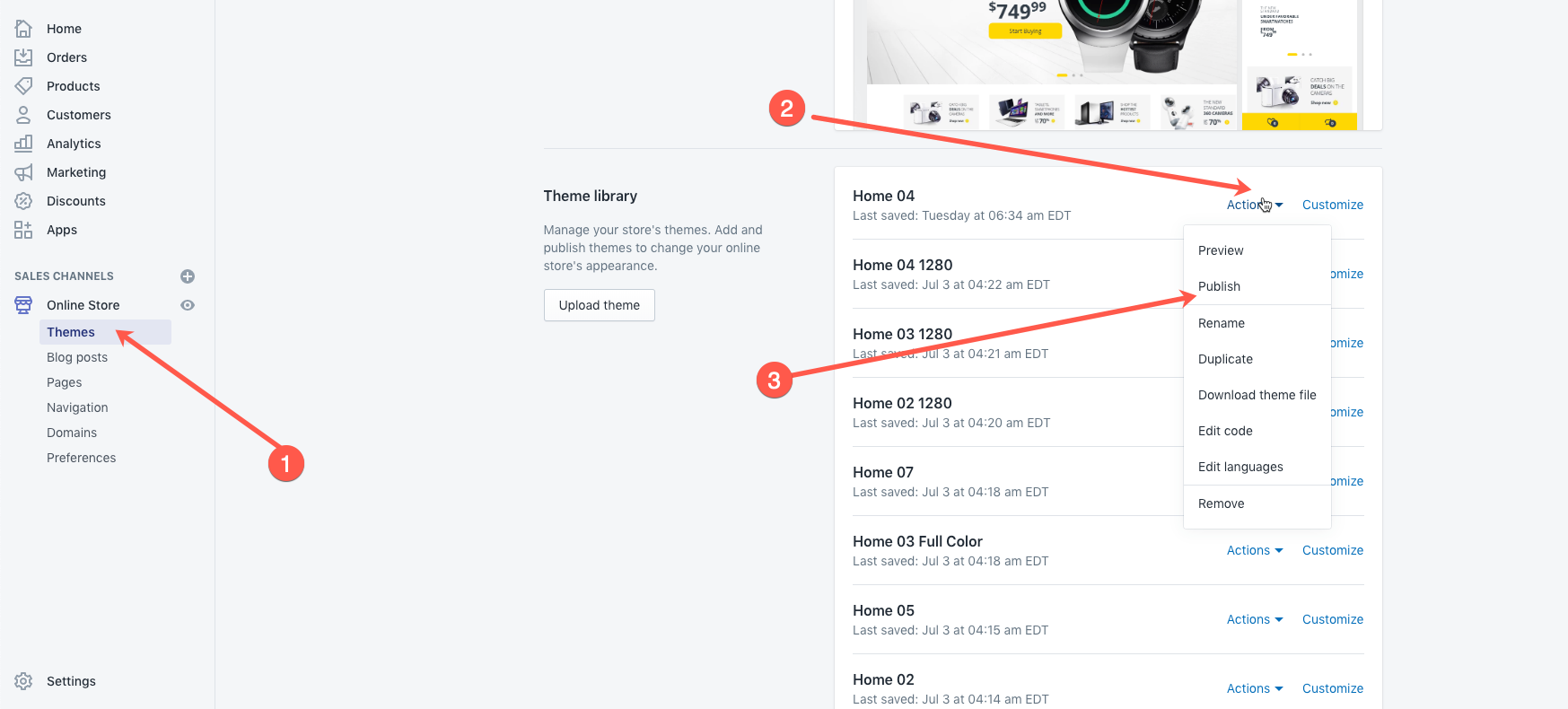 Page Templates
| Page Template Name | Template Description | Quantinty Limit |
| --- | --- | --- |
| page | default page | infinity |
| page.about | About us page template | 1 |
| page.contact | Contact us page template | 1 |
| page.store.locator | An interactive store locator with real time driving directions page without app | 1 |
| page.bc_compare | Page required by Arena Wishlist & Compare | 1 |
| page.bc_wishlist | Page required by Arena Wishlist & Compare | 1 |
About us Page
Select template "page.about"

Save page

Customize Page Content by Section
Customize Page Content
Ensure you have an article with page.about template (or blog post) Published.
From your Shopify admin, to the Online Store > Themes page and use the Customize theme button to start customizing your theme.
From the top bar drop-down menu, select About us page to configure.
Open the Page settings.
About us support 5 blocks content type:
Banner
Image & Text
Team member (Our team)
Text box
Contact Us Page
Select template "page.contact"
Save page
Customize Page Content by Section
Store Location Page
Select template "page.contact"
Save page
Customize Page Content by Section
Configure Store Location Page
Geolocation service: Select it to use location service to support customer find the store Near by.
Configure store locator: Configure your main store location to find near by store when customer don't accept to use Geolocation services.
Format: Latitude, Longtitude
Add Store Location